2A3 SET Mono-Blocks Power Amplifiers ; 2A3M = M for Mono
2A3M-FFX
6W+ Max measured / nominal 4.5W

Full suit Hashimoto Trans with custom specification power transformer

Mundorf Silver in Oil Caps or Silver Gold Oil Caps (Recommended for hi eff speakers)

Mundorf EVO Oil Caps for the input stage

Furutech Rhodium AC Inlet

Cardas Rhodium RCA Inputs

Cardas choice of Copper/Gold/Rhodium Binding Posts (0-4-8-16) or Furutech Carbon Fiber Binding Post (One Pair)

Like all our 2A3 SET design heritage, the 2A3 tube is AC heated for the most authentic sound.

Short and accurate signal path for the most organic music replay while sustaining durability and reliability

Standard 1V Input Sensitivity @ 220K

Options: High gain version (0.5V Input Sensitivity, for use with passive preamps applications) OR Low gain version (1.5V Input Sensitivity at 4W full power - half gain of default /down 6 db, for ultra high efficiency systems such as Avant Garde / Klipsch / TAD ...etc)

5U4 (or 5AR4/5V4/5Z4 Only)

Optional CMC USA Teflon 2A3 Tube Socket

Limited Production due to the short supply of Hashimoto Trans, with a minimum of 2-3 months wait time

Pricing does NOT INCLUDING 3" Foam Vault/Triple Layer Carton Box

$6,999 USD 2019 Pricing

More angles from: Soundstage Network
Testimonial from Texas, USA. Speakers : Avantgarde Duo Omega Horn Speakers 107db:
"The 2A3M-FFX mono-blocks arrived in good shape thanks to the durable packaging and were populated with matched pairs of Psvane WE275, NOS RFT 12AX7, and EML 5U4G. After hooking them up to Avantgarde Duo Omegas, I turned them on to warm up. The sound has texture detail unlike any I have ever heard. The sound is relaxing and easy but maintains detail and resolution. I am able to listen for long periods enjoying all of the detail that I am used to, without being bothered by either etched/harsh or rounded and dull sound. The bass is firm and solid, but not as quick or detailed as solid state amplification. But texture is the main strength, I have never heard such realistic texture and tone. The clarity and bandwidth are surprisingly good, voices are easy to understand. Voices are also convincing and visceral, a rare quality in my experience. Great job, Frank!
THEY ARE THE QUIETEST AMPS I HAVE NOW."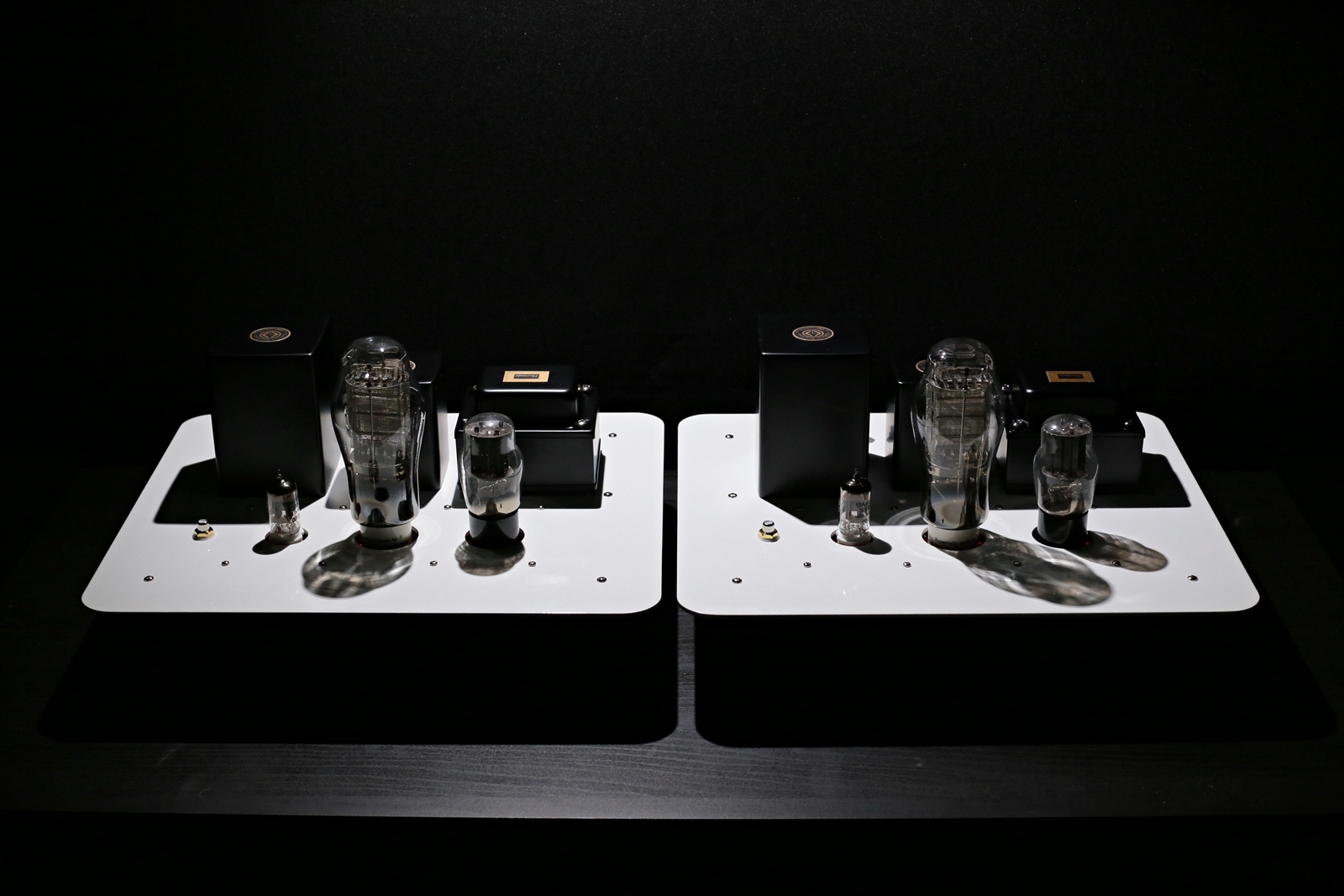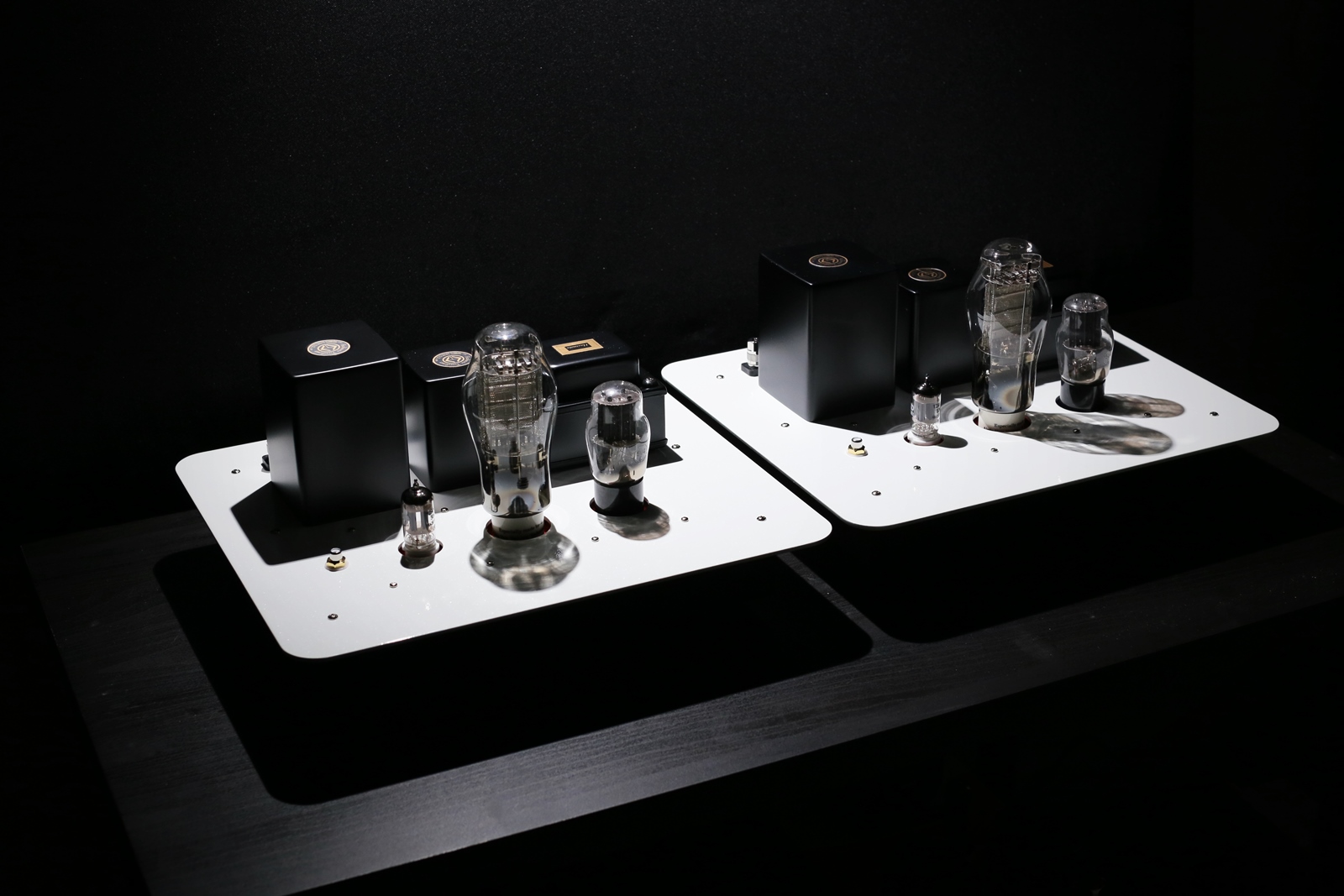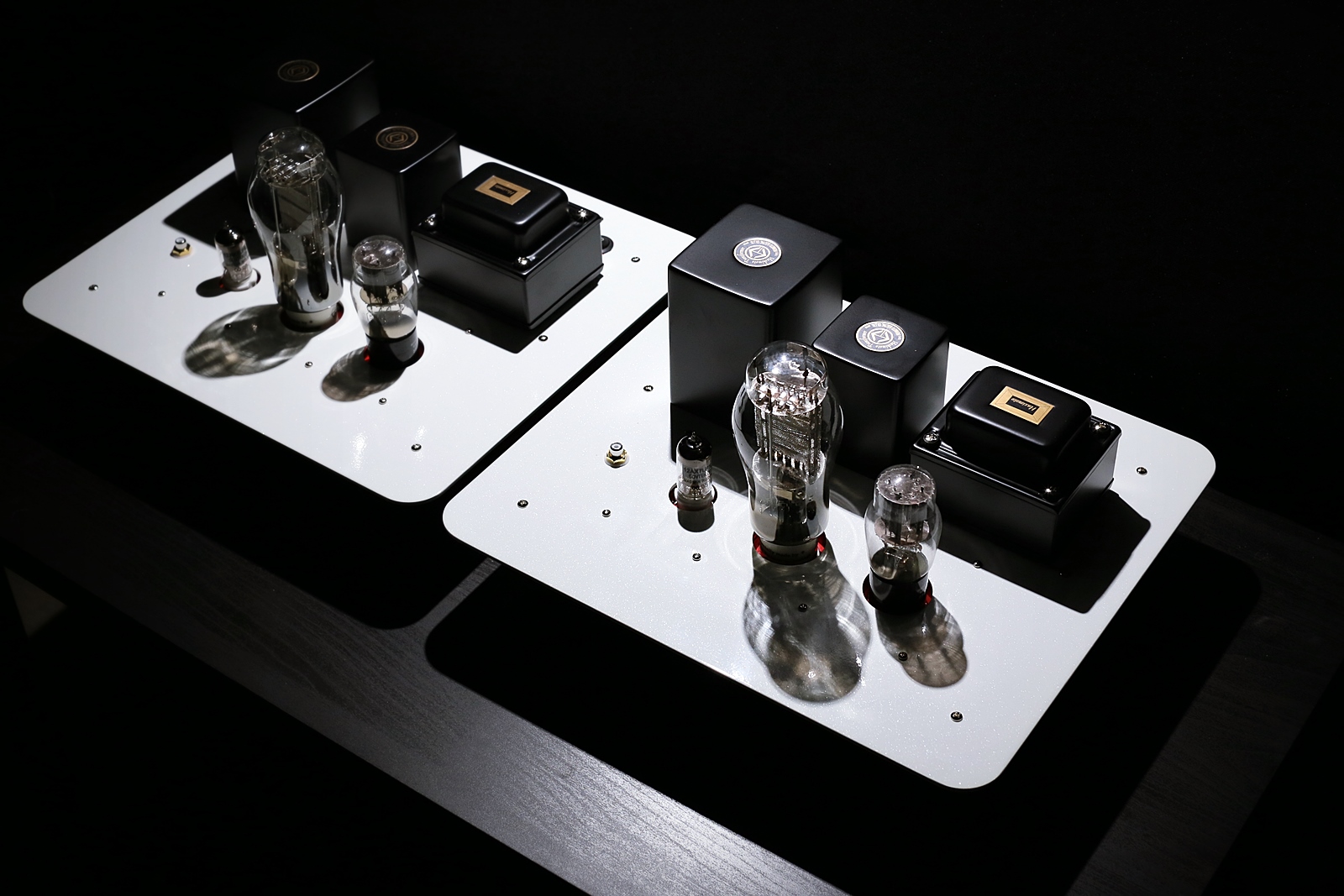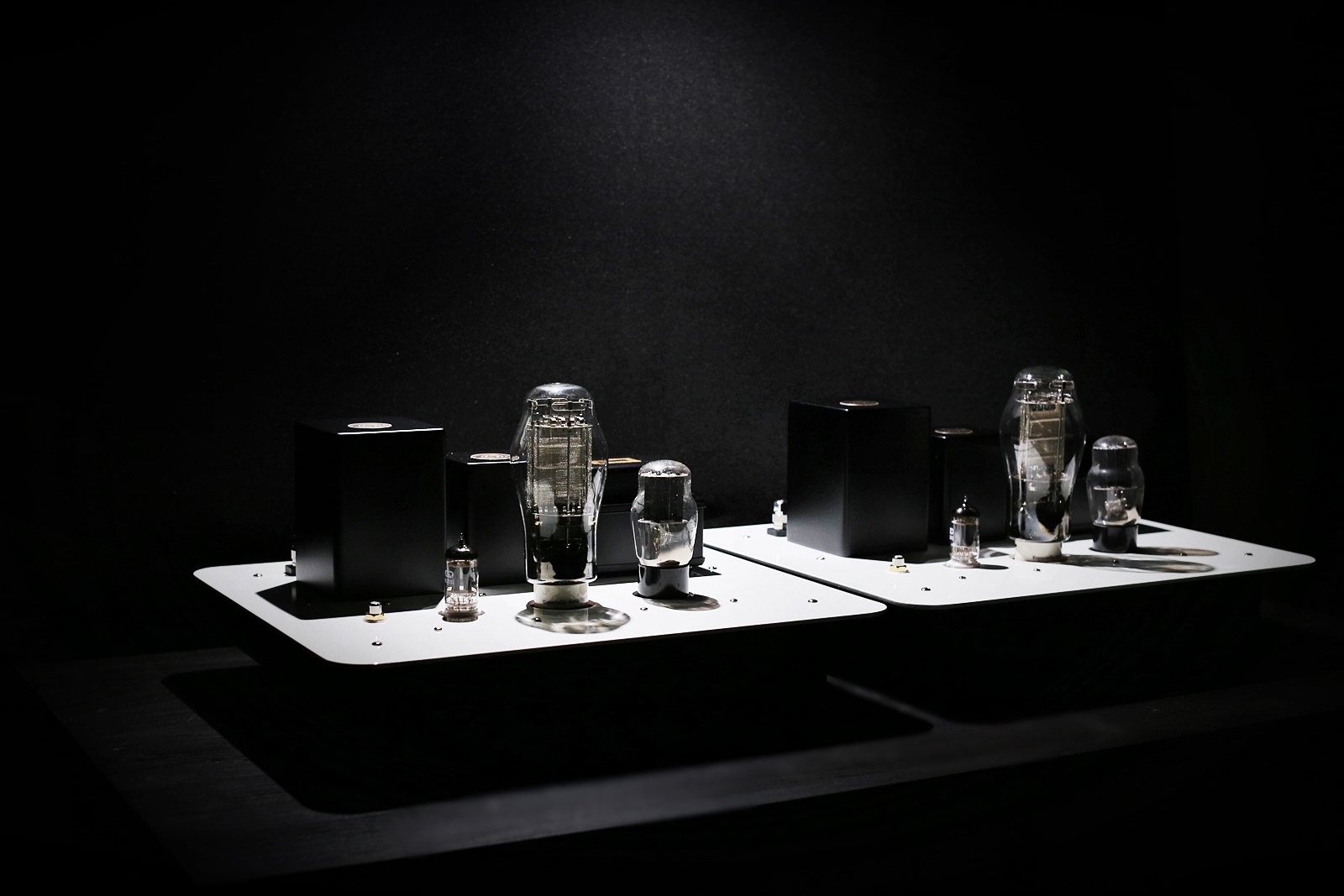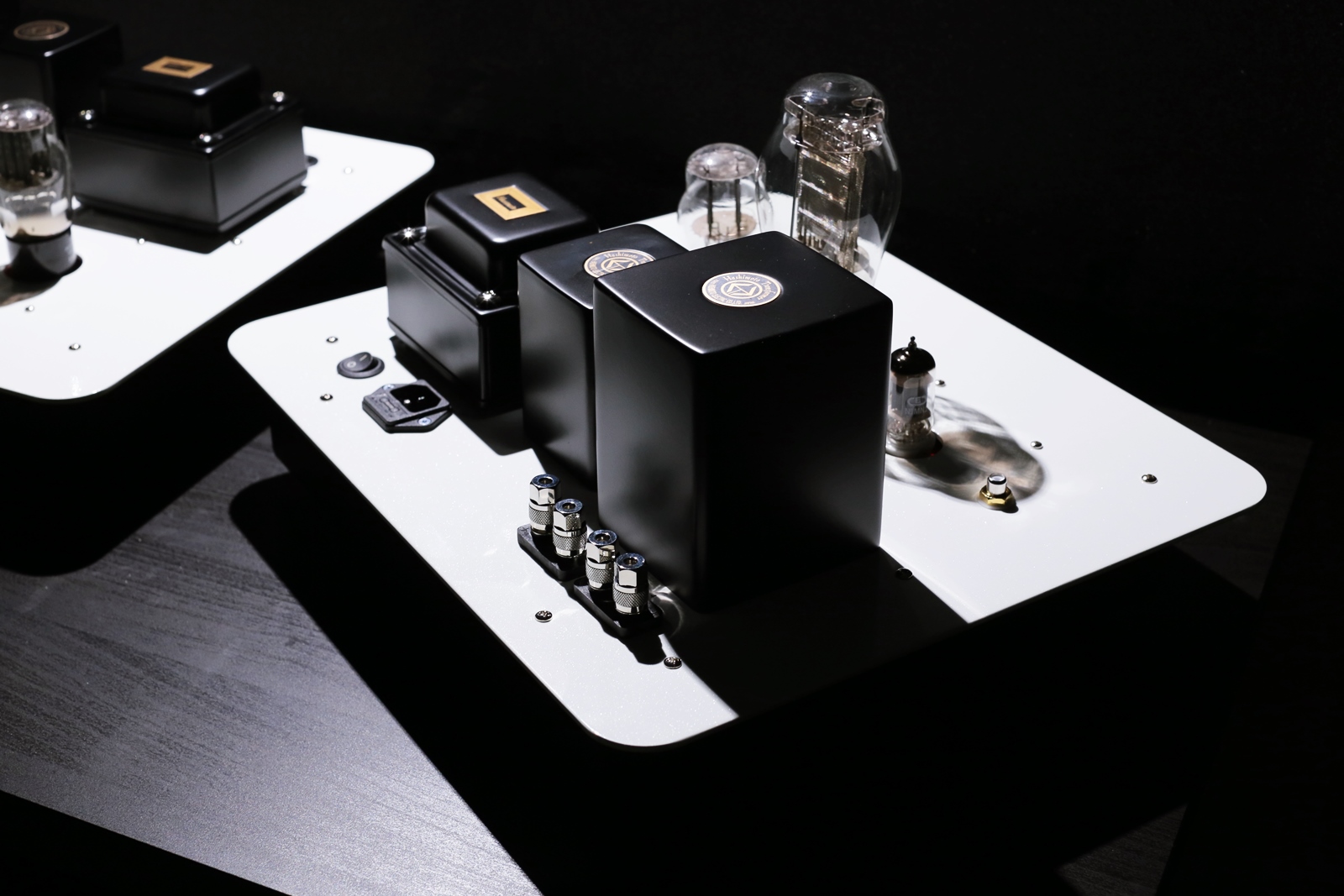 2. The 2A3M Canadian
Single Ended Triode Mono Amplifiers
3.5W Class A Single Ended Triode Mono-Blocks

No negative feedback design optional (default with NFD and recommended)

1V Input Sensitivity (Optional high gain 0.5V Input Sensitivity, for use with passive preamps applications)

Pure Canadian : Full suit of Canadian made transformers + top plate over Canadian walnut wood frame construction

Triode Lab P-10 Output Transformers (Specific designed and engineered for low watts refinement around 2A3/45/300B/6V6 Tubes)

Hammond Canada Choke Transformer

Triode Lab Mono Power Transformer, proprietary designed for 2A3/45 Single Ended Triode application (CSA/UL Compliance)

80 db Signal to noise ratio / A Weighted (Conservatively rated)

Mundorf Audiophiler ZN Coupling Caps

High Quality Binding Posts 8 / 16 Ohms

FInale Audio's "Pink-Lingu" Rose-gold Plate RCA Jack

12AX7 / 2A3 / 5U4 Only (5V4/5Z4 substitute)

2017 New Option - Upgraded the ceramic 2A3 tube socket to CMC Teflon Type - so you will never insert wrong pins!

Top Plate Colours/Finish : Ask for more details!

$3,500 CAD / Pair + Upgrades
Designer Notes:
The Mono-Blocks sounds good, totally different from the Stereo 2A3 although both portray the 2A3's character better than anyone else on the planet. In comparison, with the Stereo version, you will find better tube bloom, sense of holographic, transparency, greater sense of weight and perfect decay you would expect from a classic high-end Single Ended Triode amp. The new mono-blocks are designed and voiced differently to a more modern type of presentation, but overall, the mono-blocks are similar to the 2A3S in a general sense. They have the same sense of texture, palpability, and tone with great details (especially inner details). In contrast, the mono-blocks are different in a few ways. First, the mono's will be a tad fuller and more musical, making it easier to understand/distinguish different voices and instruments, diction is better. Next, the imaging is slightly more focused and bolder. It is even more visceral than the Stereo version. Last but not least, the monos will give you a feeling of greater bandwidth and directness, thanks to the good/quieter 12AX7 versus the good ole 6SN7 on the Stereo (keeping in mind this is the good old tube sound that is very addictive and attractive). This is the perfect amp to relax and just listen to lots of music. It also works well with ultra high-efficiency speakers that tend to sound too forward or bright. For 100db+ speakers, the FFX version or below 45 version are recommended.
3. 2A3M-II
8W Single Ended Class A Autobias

9W Maximum. Yes, that is more powerful than a 300B

2 x 2A3, 1 x 12AX7, 1 X 5U4/GZ32 PER BLOCK

Voiced with Mundorf Silver in Oil Caps (Quad)

$7,999 USD /Pair 2019 Pricing

Canadian Transformers will be used starting 2017+

Finale Pink-Lingu RCA Input (Rose-Gold Finish) 2018+

Furutech Gold AC Inlets / CMC USA Binding Posts / Premium Ecaps and Resistors
This is the parallel version, double the power, while maintaining the best voice of 2A3. A perfect amount of circuitry tuning, parts matching, and our lengthy aural testing make this perhaps the best sounding pair of 2A3 Parallel SET Mono Blocks on the market. The brilliance of the 2A3 highs and unique tone, power and control, bass and ease of setup are far easier...something you can use to drive a pair of little speakers, as big people have been looking for a subwoofer!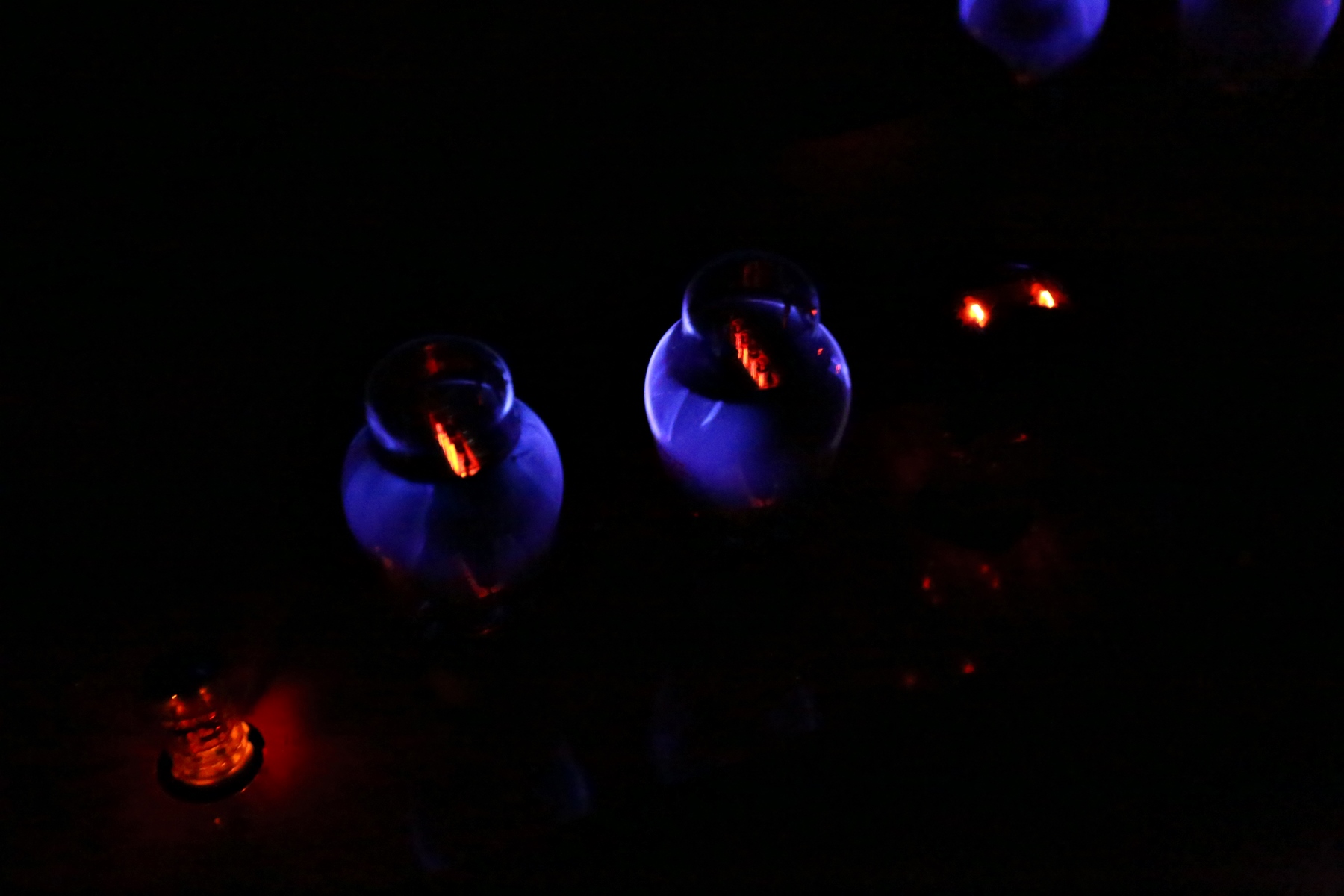 "The 2A3M-II mono blocks offer such depth of resolution and beautiful recreation of musical sources that they are in a class by themselves. I don't know all the exact technical details with which Frank builds his equipment, but I do know their ability to generate a crystalline clear sound-stage that is holographic, while remaining lifelike, creating chills up and down my spine frequently. This phenomenon is extraordinary to experience when it occurs as a result of stereophonic reproduction. I hope that you have had a similar experience, so that you can place yourself in the seat in my room when it occurs and imagine what it is like to listen to these amps."
by Jon Eben Field, WallofSound.Ca
4. 2A3M-II RS mono-blocks.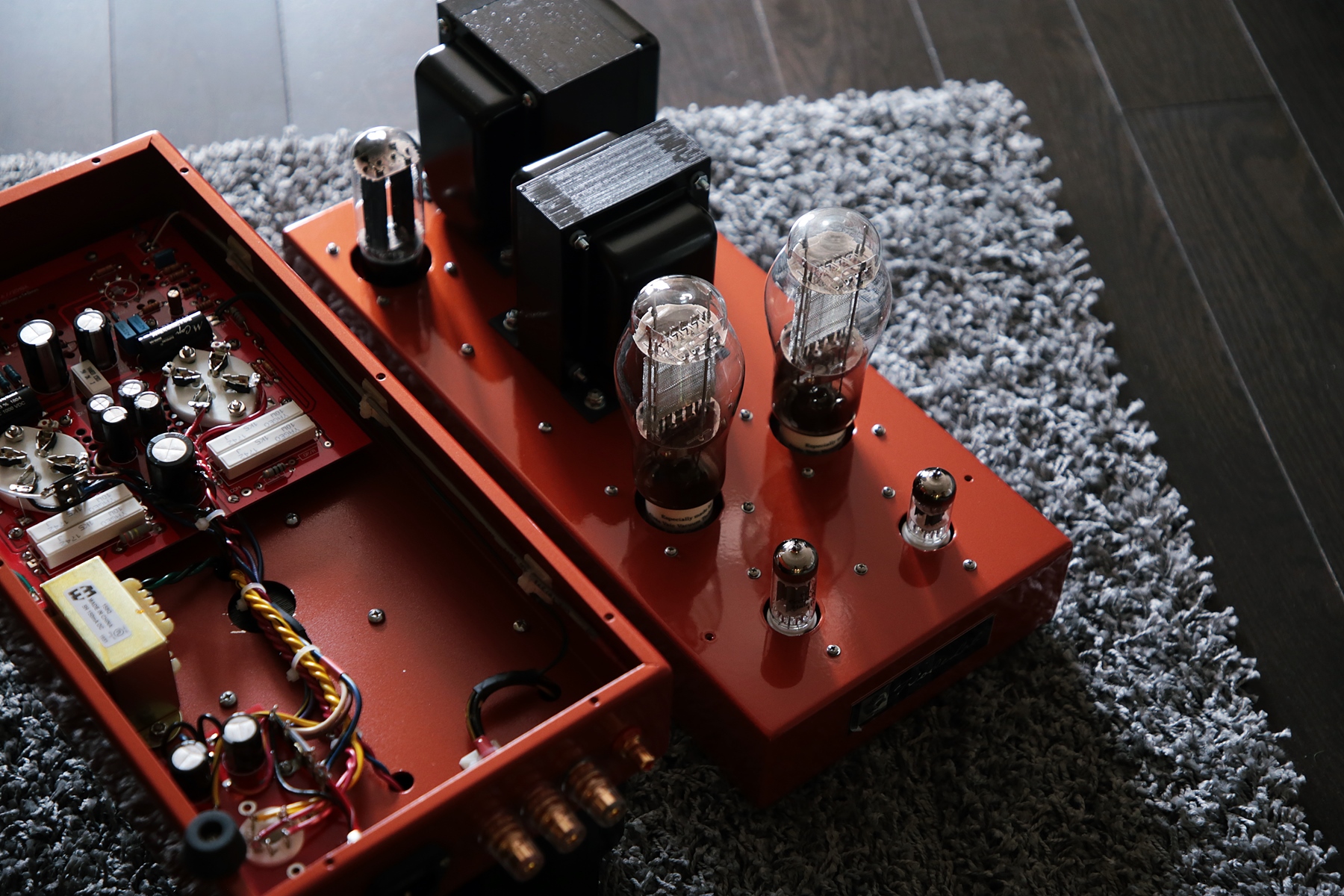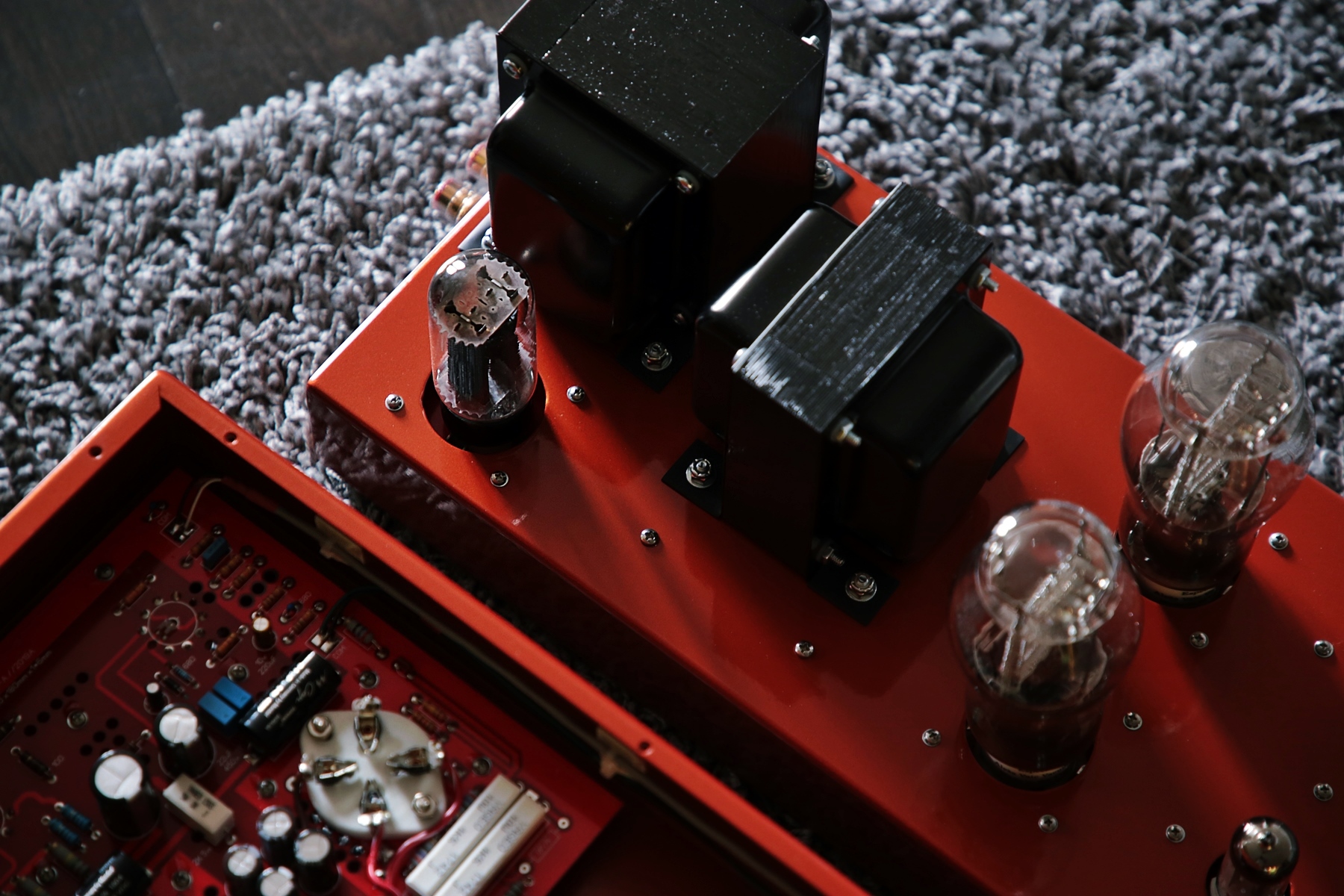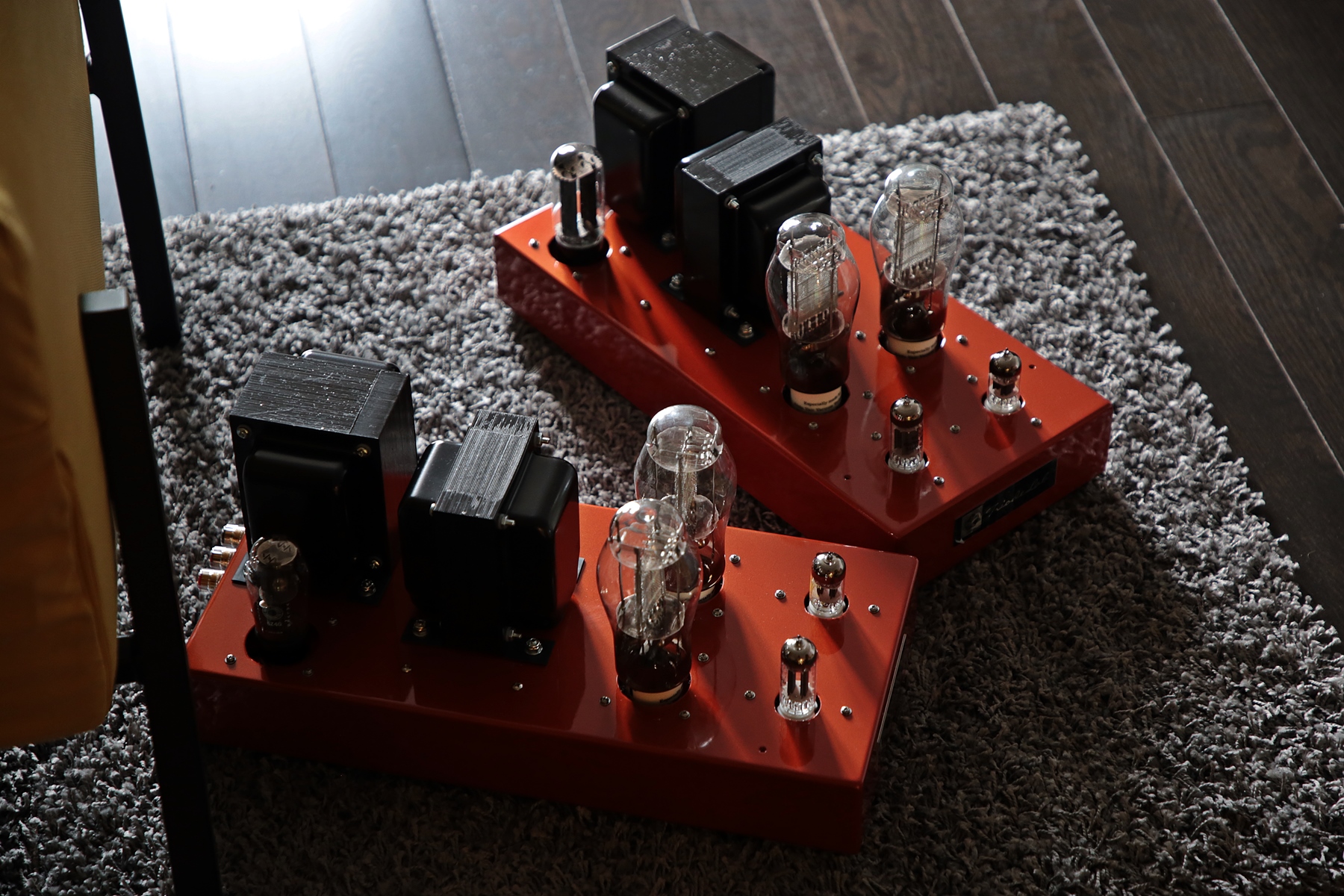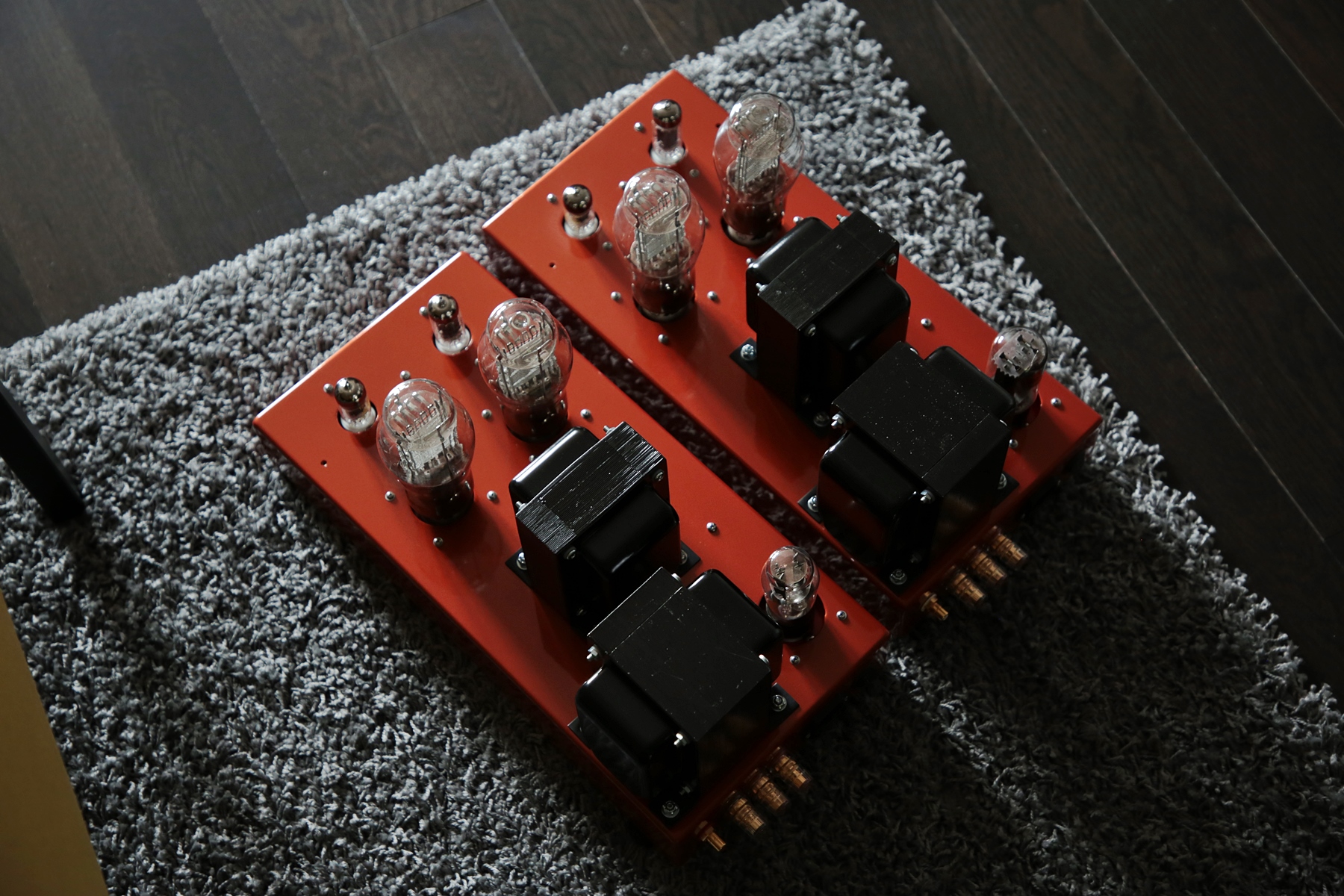 The 2A3M-II RS bridge between the M2 and the RSR.
The RS, like its name suggested, it has a tie to the flagship RS-R mono blocks.

Which shares the same front end RS design with the 12AX7 and with a 12BH7/ECC99. Its our best shot in 2A3 SET design.

The power supply remain the same as the 2A3M2 due to the compact size of 8" W x 17.5"L - we are using each inch of the chassis.

Hammonds Canada Complete Set of HIFI Transformers (Show above)

Rectify tube use: 5R4 tube perfectly. With 5U4, we were able to measured a max power of 11 Watts. But for best result, we recommend 5V4 / GZ32, or the 5R4. Matched brand please, or from the same batch/date. Any other type of rectifiers are not recommended, and warranty voided if used due to different voltages.

Shown above : finished in optional BMW M Valencia Orange-Red Metallic Paint

Starting $10,499 USD / Pair
Is there an end? - ask for a stereo end game RS-R version.
5. The 2A3 RS-R mono-blocks.
Parallel 2A3 per Channel - 8W minimum (It drives close to a 211, which really makes 9-10W in SE)
Hashimoto x Triode Lab 30W Flagship Output Transformers (Design by Triode Lab / Engineered by Hashimoto)

Full suit of Hashimoto transformers (Starting 2017)

Dual Hashimoto Choke transformers - One supply the operation and one supply the tubes), following its dedicated dual high quality Mundorf M-Lytic Ecaps

Hashimoto 2A3 power transformer (The best kind power transformer for the 2A3 application currently, and it makes a substantial improvements on the AC heated 2A3 applications, it's not just quieter, but it sounds better!)

Chassis size : 18" W x 12" D x 2" H PER BLOCK

Rectified/Voiced by Mullard GZ32/EML 274B (GZ34/5AR4 - 8W Before Distortion and 5U4/5V4 7W)

Preamp / Driver Tubes : 12AX7 Pair + 12AU7 or 12BH7 or ECC99

Goodies - Cardas RCA / Binding Post 0-4-8-16 (or Furutech Carbon Fibre Binding Post 0-8 Ohms), Mundorf Silver in Oil Caps, Furutech Rhodium IEC...etc. Whichever high end parts work to your ears!

Pure Copper Chassis, finished in a semi-gloss lacquer for a rich and elegant presentation. The copper material is much heavier than its aluminum counterpart as well a good conductive material for electric (there are reasons why your experienced audiophiler say its a sweet thing!), and expensive to source and fabricate. It requires a week of dip, clean and polish right here in Toronto, before it can send off to our clear-coat facility with lint free gloves handling at all time. The time, labour, and going to four different shops easily jack up the value of these copper chassis north of $2K ea.

MSRP - $22,000 USD Pair with full suit of Hashimoto 8 Pcs Transformers or $18,000 CAD Pair with full suit of Triode Lab - Canadian Transformers

Pricing INCLUDING 3" Foam Vault/Triple Layer Carton Box/Wood-crate Shipping Arrangement. 100 lbs+

No tubes included!

Following shown : The latest 2018+ new copper chassis with upgraded Furutech Carbon Fiber Binding Posts