Model: 2A3S-III
Single Ended Triode Stereo Power Amplifier (MK3)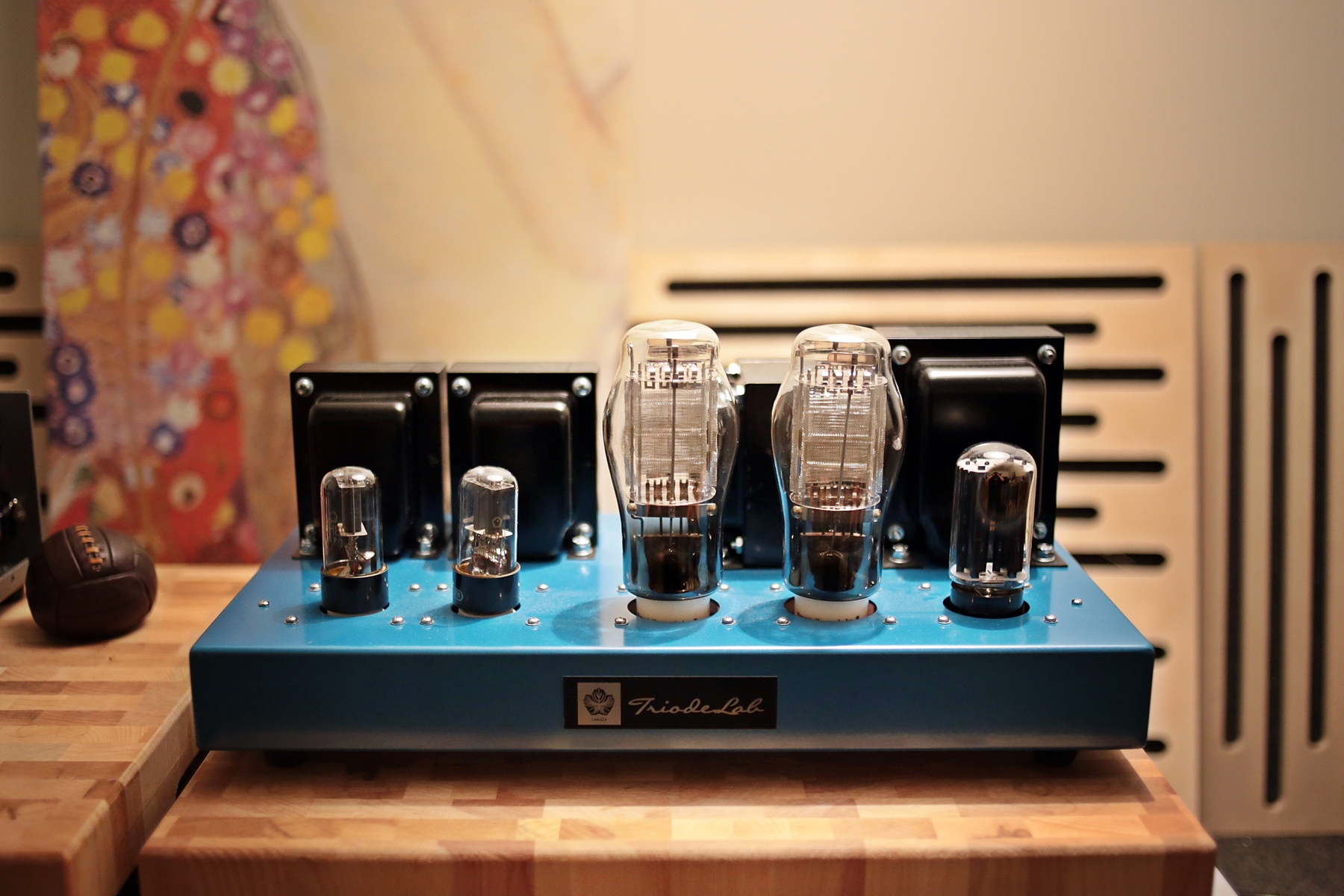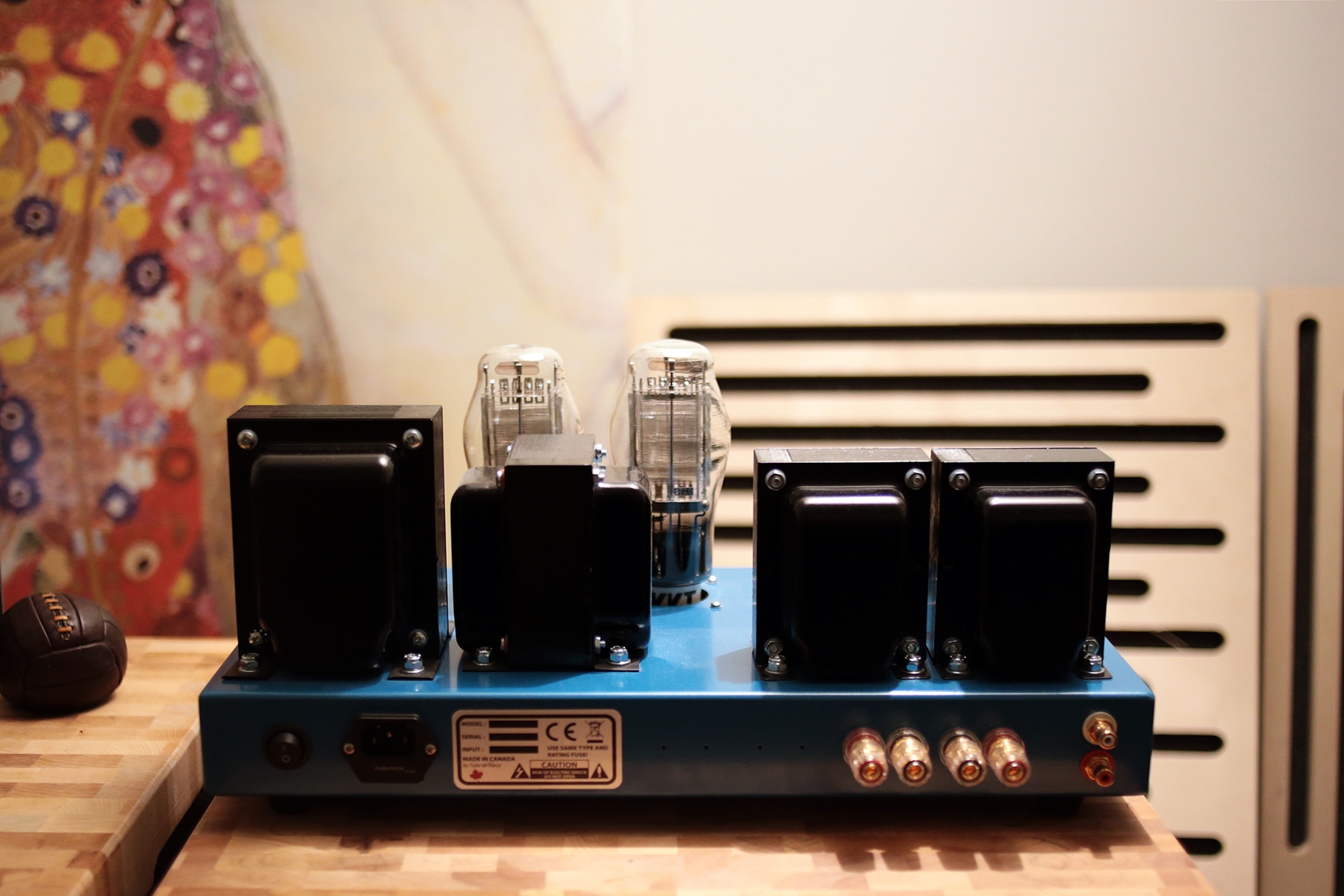 DESIGN NOTE :
With James transformers stopped supplying HiFi transformers, we need to end the MK2 prematurely. And that gives us the opportunity to design/manufacture our own HiFi specs of transformers inhouse here in Canada, for the new 2A3S-III.
While we already mastered the design and made the 2A3S the best sounding 2A3 SET amp around the world, we hate to call it a new generation without a larger change. Some basic history - the MK1 was only sold hand-wired throughout, the MK2 is the same but put on PCB as we expanded our sales/production and safer shipping.
As we put the MK3 into production, rather than make it even better - there is no better, since we already mastered the sound/circuit on the MK1/2. There are a few more small items we can improve in terms of efficiency and streamlining. To begin the changes, since the size of the output transformers and choke transformer are enlarged, the big power supply ECAP no longer available has the space (some safety jurisdictions not approved anyway). This means that, we have to put it on to the PCB too. While we undergo the surgery, now we know the exact parts (the physical size of the parts what we really mean) we will be using, we can also refine the entire PCB better and more efficient... Here are the changes / updates:
1. Whole pre-amp/driver section redesigned - better locations (from input to exit)/channeling (flow one-way instead going point C then come back to point A...etc)/rearranged parts to shorten distance to max (that's mean minimized path and lowest possible interference)
2. Better isolation between pre-amp (input amp) stage TO power output stage to minimize cross-talk/interference/heat transfer...etc.
3. Better/reworked/beefed up grounding everywhere applied - Preamp stage, Power Output stage, Power Supply stage (we just know where to ground best to improve the quality of sound)
4. Power output section redesigned as well: better relocations, more venting, more spacing, better in every way...
5. Redesigned better power supply stage - multi-caps approach, centralized power supply section (now Choke and ECaps into one little section versus previous wired into different locations), rectifier tube socket now can uses chassis mounting type to minimize the chance in voltage leak, interference and better heat dissipation, we also added an extra fuse for further protection in case of inserting the 2A3 with wrong pins to minimize possible damage (happens quite often when we have a drink in our hands and the lighting is dim).
With all these updates and changes, we want something different to what is already considered the best.
While we already mastered the design and made this the best sounding 2A3 SET amp around, we hate to call it another generation.
Some basic history - the MK1 was only sold hand wired thru-out before Y2K, the MK2 is the same but put on PCB as we expanded our production and safer shipping.
Quick Specs:
Rated Output : 3.5W + 3.5W (Conservative rated / Minimum before distortion )

Operation : Class A Autobias

Speakers Outputs : 8 Ohms (4/16 Ohms as Options)

Total Harmonic Distortion : Less than 1% at THD + N @ rated power

Hum & Noise (A-Weight) : 80 db or better at rated output

Frequency Response : 20 Hz to 20 Khz +/- 1 db
Tubes:
Output Tubes : 2A3 Matched Pair

Preamp Tubes : 6SN7 Pair

Rectifier Tubes : Thanks to our "Uni-Fy" Rectifier Stage Design, most rectifier tubes will work, except GZ37 and 5AU4 - warranty voided if used. Our reference / favourite are the 5V4 / GZ32
Parts :
Triode Lab P-10 Output Transformers, 10W, Engineered for 2A3, M6 Material, Made in Canada

Hammond Canada Choke and Power Transformers (CSA/UL/CE Compliance)

Mundorf Silver Oil Caps

CMC Gold RCA

Furutech Gold AC Inlet

Premium Gold Pins Tube Sockets / Insulated 5 Way Binding Posts / High spec Japanese ECAPS / Brand name resistors ...etc
MSRP:$3,500 USD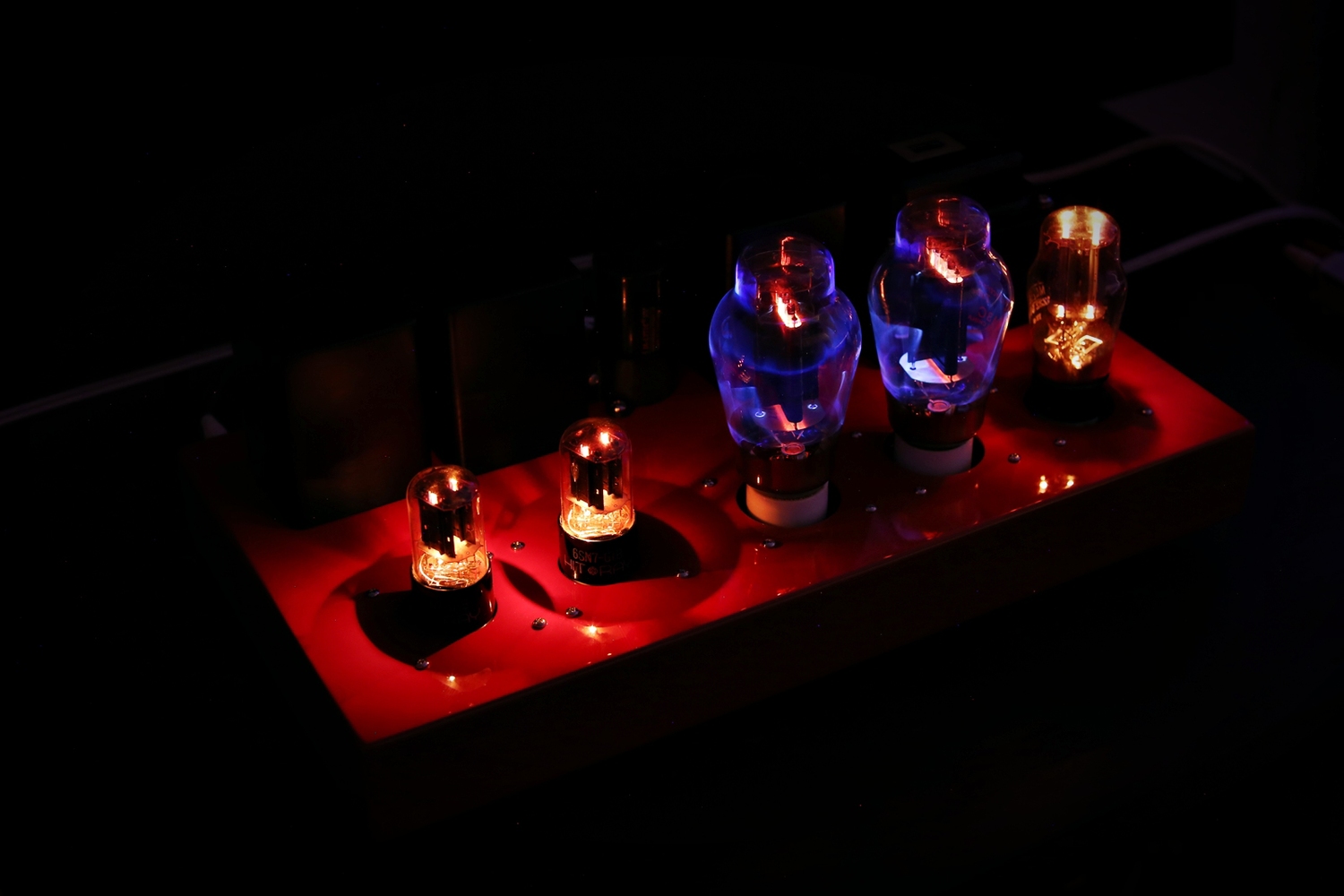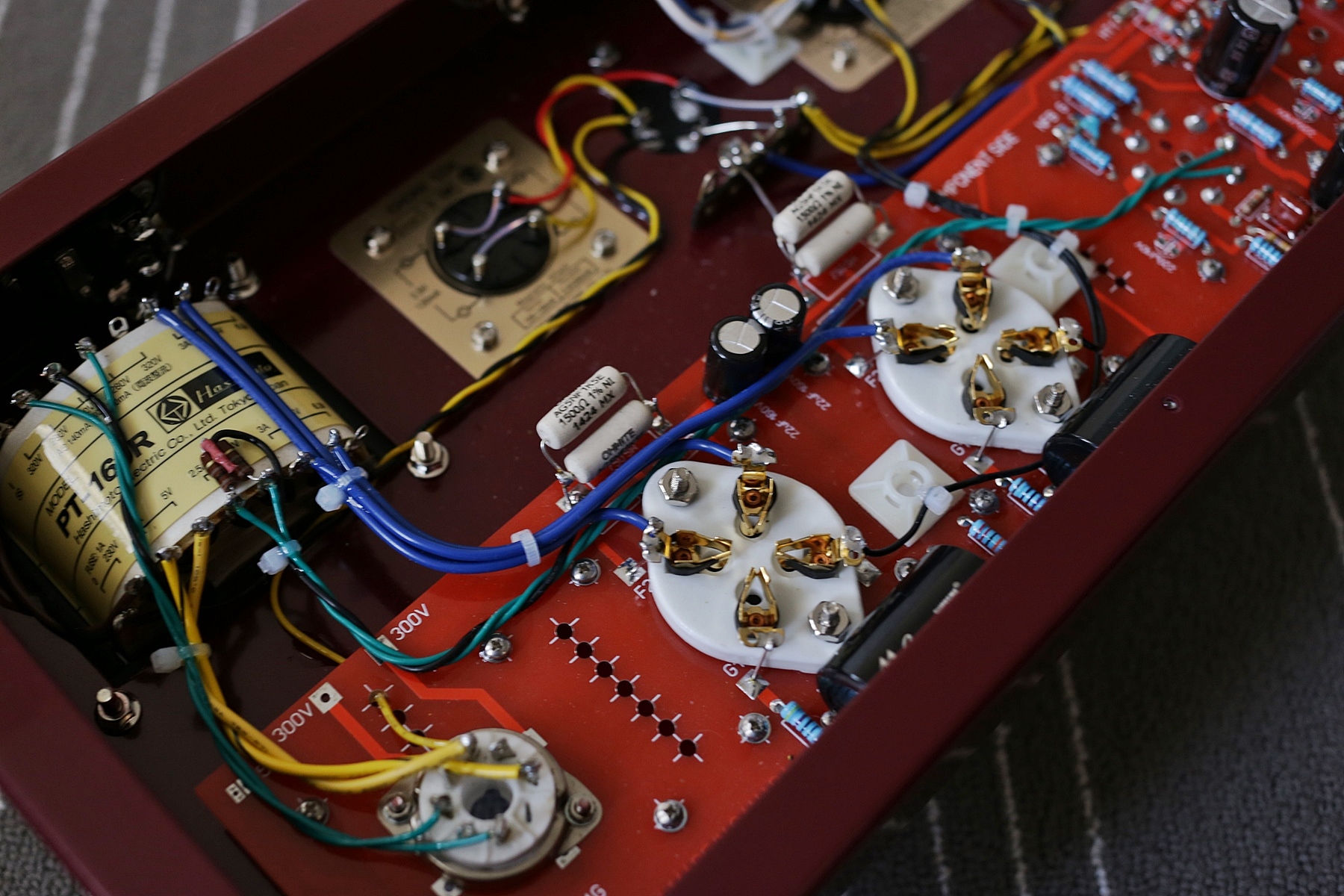 FFX - the top-of-the-line 2A3S, some considered it as the best compact stereo 2A3 SET amp available on the market, also our bestseller. It will continue to be sold and built, carried over from the MK2 design - it is perfect (tone, performance, and measurements) and we do not wish to make any possible change to the unique voice of the FFX. This will be a future classic, a collectable design.
Further upgrades with Hashimoto Output Transformers and Choke( 3+ OPT to choose, from 3.5W - 5W+ ) These are the finest exotic grade transformers from Tokyo, Japan, whom used to OEM supply for Sansui.

Triode Lab 2A3-FFX M6 Power Transformer (Same one used on the 2A3GT-FFX) or Hashimoto Power Transformer (Standard 2017+)

Choice of: Triode Lab's Official Colours, or your own choice of computer coded automotive paint

Mundorf Silver in Oil Caps for the 2A3s

Mundorf M Lytics HV Power Supply E Cap

Furutech Gold RCA, or your preferred RCA

Cardas Binding Post, or your preferred post

Furutech Rhodium IEC Inlet

100% tailor to customer, like "haute couture" of fashion
Starting: $4,800+ Options
Limited. Made-to-order only. Lead time required.

2A3S-FFX R on Pure copper chassis available $6,500 USD - Big 20W OPT Potted Hashimoto Output Transformers
FEEDBACKS / REVIEW : From two first time TRIODE LAB buyer:
100% Direct copy from emails
"Greetings,


All my apologies for not getting back to you earlier with feedback about the 2A3-S amplifier: the tubes took almost two weeks to arrive due to the Easter holiday period. I've only been able to listen to it during the last few days.

As a reminder they're connected to my Zu Audio Soul Supreme speakers (16 ohm and 101db/W) and I'm using Tung-Sol 6SN7 drivers, EH 2A3 Gold power tubes and a Svetlana 'C' logo 5U4G rectifier tube. I also have a pair of EH 6SN7 drivers and a Mullard GZ32 rectifier tube to try later.

First I would like to let you know that I like a lot the white car paint finish: it looks perfect.

I've been listening to various kind of music on the amp from small jazz quartets to electronic music and I must admit that I'm really impressed with the results. Instrument textures and voices are incredibly smooth and the dynamics (especially on drums or percussions) are out of this world. In particular the difference between the 8 and 16 ohm switch is a must have because the output is way stronger on the 16 ohm connection, sound stage is better, everything opens up much more. I think the simpler non active Zu speakers (the Soul and the Druid) are a really good match to your amp.

The other aspect that I'm impressed by is the bass. Most of the 300B or other SET amps have weak flabby bass but not the 2A3-S! All bass instruments sound deep and tight as they should and redefine what bass can be with a properly designed SET amp. Hats off!

I also would like to let you know that noise and hum are for all purposes non existent - even with the ear stuck on the driver one can only hear the faintest hum on 100+db sensible speakers: well done! The only missing thing would be some kind of manual with recommendations about tubes and basic instructions about how to connect the amplifier or switch output impedance.

To sum it up, I'm extremely satisfied with my purchase of the 2A3-S. For the price I think it's an outstanding product and with the Hashimoto OPT it's really a joy to listen to.

Best regards from Switzerland!

Robert S"
"I installed the 2A3FFX with Sylvania 5U4GB, PSVANE WE274, and NOS 6SN7s. I used the MDA-1000 to feed it via an Oppo player for a transport. Cardas Clear single ended interconnects. Analysis Plus Oval 9 speaker cables to the Avantgarde Duo Omegas. I use a balanced (center tapped) transformer to power all components except for the woofers, which are fed directly from the dedicated 20A circuit for the system.

Using the 2A3FFX, the sound has texture. There is something about the 2A3s that give the sound a palpable quality. It seems at ease, without being smoothed over or dull. I am able to relax and just listen to lots of music with this setup. There is all the detail that I am used to, but without it being etched or sharp. The bass is firm and solid, but not as quick or detailed as solid state amplification. But texture is the main strength, I have never heard such realistic texture and tone. Overall, the amp is more pleasurable to listen to than any I have heard before, quite an impressive feat!!!

From Rush Battle, Texas USA"
3. Is there an end? - ask for a 2A3-RS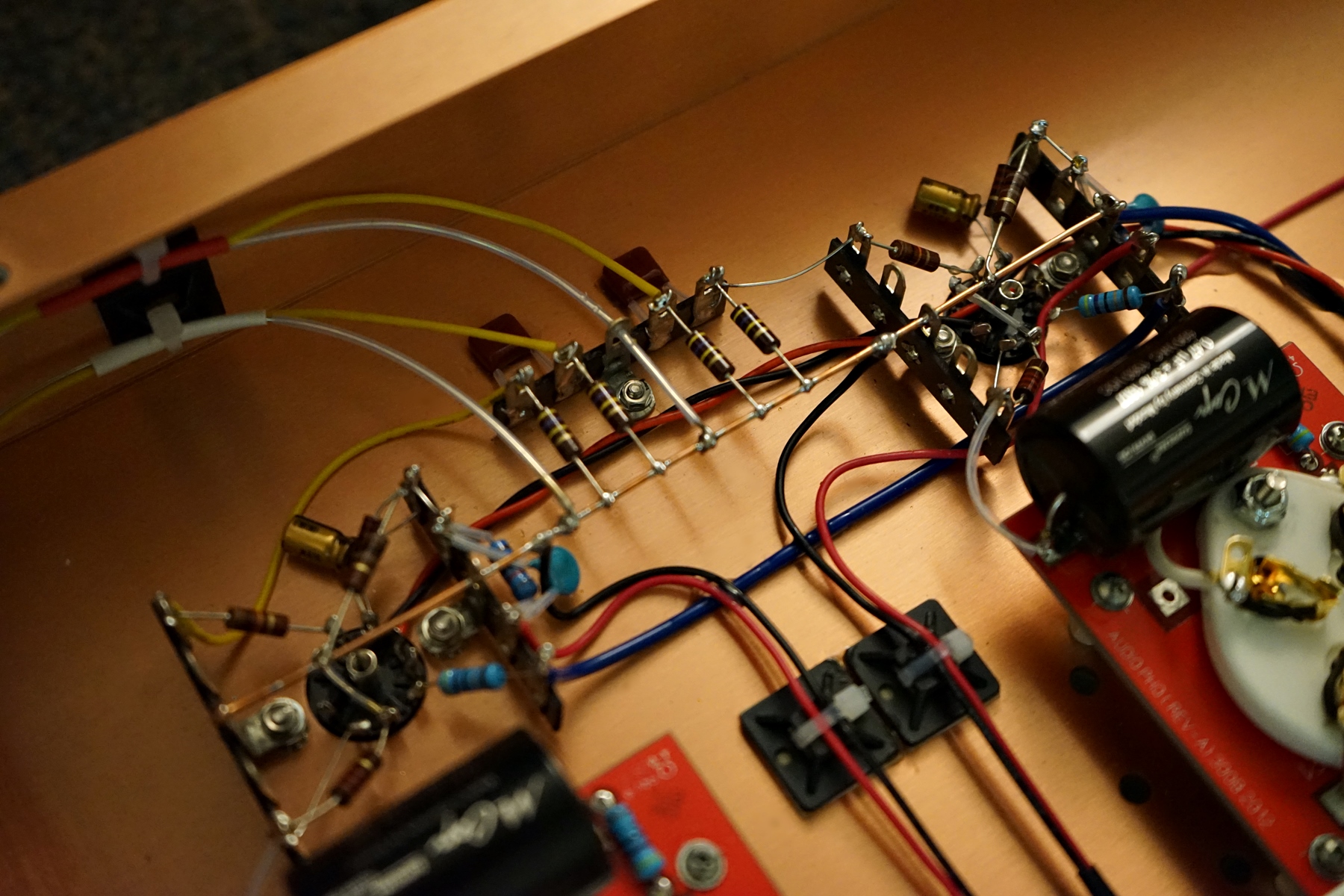 Limited edition.
Your choice of 12AX7 or 6H30 as drivers

Power output : 2A3 - min 4W max output power (depending brand / model of transformers)

The 12AX7 version is handmade in our usual top notch 3D classic hard-wiring ; 6H30 version required a more complicated design and required to perform best on a circuit board that is entirely grounded/shielded for the best result. We've mastered this tube over a long period of time and even though this tube required more attention and work, we just like the sound of it. Either driver-stage uses finest resistors and e-caps, and via industry best QQQ-Japan's tube socket

Your choice of: Hammonds or Hashimoto Transformers Set

Dual Choke Transformers (One supply the operation and one supply the tubes) following its dedicated high quality dual Mundorf MLytic Ecaps

Chassis size : 18" W x 12" D x 2" H

Pure Copper Chassis ($1,000 Extra) , finished in a semi-gloss lacquer for a rich and elegant presentation. The high quality copper material is much heavier than its aluminum counterpart, as well, a good conductive material for electric (there are reasons why your experienced audiophiler say its a sweet thing!), and expensive to source and fabricate (very hard material). It requires a week of dip, clean and polish right here in Toronto, before it can be sent off to our clear-coat facility with lint-free glovehandling at all time. The time, labour, and going to four different shops easily increase the value of these copper chassis north of $2K. They weigh close to 30 lbs without any transformers.

Rectified and voiced by Mullard GZ32/ EML 274B (5U4/5V4 can be substitute, 5AR4/GZ34 not recommended on NOS/Old 2A3 and 45)

Goodies - Finale's Pink-Gold RCA / Cardas Binding Posts, Mundorf Silver in Oil Caps, Furutech Rhodium AC IEC, QQQ Japan's tube sockets...etc.
MSRP: $8,999 USD (Hashimoto or James) / $8,999 CAD (Triode Lab / Canadian Transformers, spec)
Limited. Made-to-order only. Lead time required.

Pricing INCLUDING 3" Foam Vault/Triple Layer Carton Box/Optional Wood-crate Shipping Arrangement. 60 lbs +

No tubes included!
Model: 2A3S MK2 (Discontinued 2017)
Signature Version to the 2A3 Classics with the use of finer audiophile level parts and high quality tube transformers (now unavailable), and to finish with automotive paint to have your own unique SET amp.
Special Features :
James Output Transformers (Power boosted to 4 watts, 4.3 watts @ 2% THX 8 Ohms )

Hammond Canada Series 300 (120V-240V) Power Transformer, built specific for 2A3 amp use

James Choke (Potted with epoxy) for superior noise filtration

Mundorf Audiophiler ZN Fin Foil Audiophiler Coupling Caps (Recommended)/or upgrade oil types Caps for the higher-efficiency speakers.

JJ Tesla Power Supply E Cap (Optional Mundorf M-Lytic ECap - quieter)

Furutech Japan IEC Gold Inlet

Cardas or CMC USA RCA Connectors

Cardas Gold Binding Post (Optional)/CMC USA Gold Binding Post

Triode Lab Orange/Triode Lab Satin Black/Triode Lab Classic Dark Gray Gloss, or custom paint for extra 3 months wait.
Not only is the 2A3-S the "little engine that could", Triode Lab is the little company that can.
2A3S Signature REVIEW by Mr. Rick Becker of Enjoythemusic.com (Click above picture to read full review)
Starting: $3,800 USD
Plus Options / Customs available